It is a very tough ask and a very optimistic view, but it's still possible, and I'm sure there are a few fans out there that are still keeping faith.

It means Liverpool must win every game remaining, starting with Everton tonight. It will leave them on 72 points.

If Arsenal lose to Manchester City, Chelsea and Everton, and hopefully drop 2 points (draw) elsewhere, they will finish on 71 points. If Chelsea lose to Manchester City and Liverpool, and they too drop 2 points (draw) elsewhere, they too will finish on 71 points.

However, if Liverpool drop any points from their remaining fixtures, then I cant see where else Arsenal or Chelsea could potentially drop anymore points.

It's a tough ask, but it still in the realms of possibility.
Liverpool just need a very, very strong finish to the season.
Powered by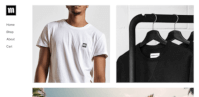 Create your own unique website with customizable templates.