_
Its Carling Cup final day and it's a day that could potentially see Liverpool, this historic club, win its record breaking 8th League cup and hopefully put it back to a path to glory as the most successful club in English football.
It's a day like today where it is hard not to reflect on what has happened to the club in recent years. From how close it was to winning so much to how quickly it crumbled and left in near ruin as well as being close to fan civil war.
---
_
He is a divisive figure within the fan base and also outside the club, however, Rafa Benitez made Liverpool FC one of the most, if not most, feared clubs in Europe. When draws where made for the Champions League, the very best in Europe, the AC Milans and the Real Madrids of this world wanted desperately to avoid them. Liverpool could beat anyone and everyone, other clubs knew that and it felt like it would dominate Europe for years to come.
The 2008/09 season saw Liverpool football club come second in the premier league, gaining the most points the club has had in the premier league era. Enough points that would have won the league in most years, it was unfortunate that it came against a extremely good Manchester United side, who came won the title.
Who would have thought that in two short years, the club would be near the bottom of the table and staring administration in the eye, not forgetting the infighting in court and on the terraces. It is hard to believe where Liverpool once were and where it nearly ended up.
Rafa Benitez did everything in his power to keep Liverpool fighting and competing at the top. Unfortunately, it wouldnt have mattered who was managing the club at the time, as there is only so much one man can do when two leeches like Hicks and Gillette where running the show.
The saddest thing in all this is that the press and media came to destroy Benitez's reputation and many a fan belived the tripe. There are fans who still blame him for the downfall of the club, but in the same breath, condemn Hicks and Gillette, without ever trying to put the two together to see where the real blame lay.
But here we are, on a cup final day, Liverpools first potential trophy for 6 years. You can kick the club when its down, but it will come back stronger, and kick you on the march back up.
This season has had its ups and its downs, but one thing is clear, despite some of the results, Kenny Dalglish has made Liverpool a club on the brink of greatness again. You can see it when you see how they have played this season. Yes, some of the results haven't gone the way it would like, but the club is playing a fast, attacking, passing, moving, progressive game, as well as keeping a tight defensive unit. It is the type of football that can win trophies and push for the league titles. Its the type of football that is so different to the style that Roy Hodgson wanted who rather be attacked than be the one doing the attacking. This team have dominated games and created many chances that it needs to be more clinical on, but once it learns to make that final pass/cross, and finish opposition off, then it will be pushing for the title.
A win for Liverpool could kick start the rest of their season, but on the same token, it needs to avoid complacency, it only needs to look at Birmingham FC to see what happened to them after a League Cup win. 4th spot is still a real possibility and Liverpool are still in the FA cup too. Ultimately it only needs a few defeats and it could be a season winning two cups and 4th place to no cups and 7th. However, as I said, the club is on the brink and I for one believe it can achieve again.
Finally, to get you in the mood, have a look at the below, its not my video, but it fills me with emotion when seeing it. It can be Liverpool yet again.
Powered by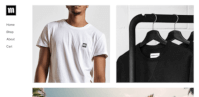 Create your own unique website with customizable templates.